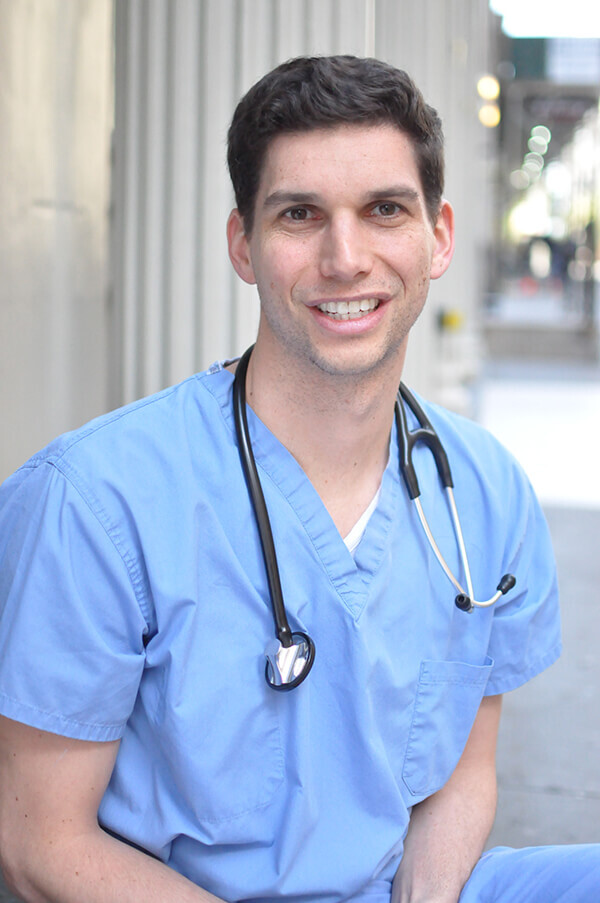 Dr. Jonathan Levine
Owner / Veterinarian
Dr. Jonathan Levine, a native of Long Island, graduated from Stanford University with a Bachelor of Science in applied mathematics. He worked for several years in business strategy before deciding to change career paths and pursue a career as a veterinarian. Dr. Levine earned his Doctorate in Veterinary Medicine from the University of California, Davis, where he served as co-president of his class. Upon graduation, Dr. Levine completed a one-year internship in Companion Animal Medicine and Surgery at Blue Pearl Veterinary Partners in New York City. Since then he has worked in both primary care and emergency medicine.
Dr. Levine enjoys all aspects of veterinary medicine, with a special passion for internal medicine, dermatology, dentistry, and geriatric care. He enjoys collaborating with and educating pet partners to provide high-quality medical care and help strengthen the human-animal bond.
Dr. Levine lives in Jamaica Plain with his wife and son. You will often see him around town walking with Brinkley, his rambunctious Golden Retriever.
Dr. Levine is a member of the American Veterinary Medical Association (AVMA), and Massachusetts Veterinary Medical Association (MVMA). He is a USDA-Accredited Veterinarian.
DVM - University of California, Davis
BS - Stanford University
Dr. Beth Marks
Associate Veterinarian
Born and raised in the Boston area, Dr. Marks always wanted to be a veterinarian. After finishing her undergraduate degree at Simmons College, she pursued her dream to become a veterinarian at The Ohio State University College of Veterinary Medicine. Following veterinary school, she pursued a 1-year rotating surgery and medicine internship at Oregon State University. Since returning to the Boston area, she has worked locally as an associate veterinarian. Outside of work, she enjoys spending time with her cat Toey Toto, dog Billie, gardening, and playing tennis.
DVM - The Ohio State University
BS, Biology & Chemistry - Simmons College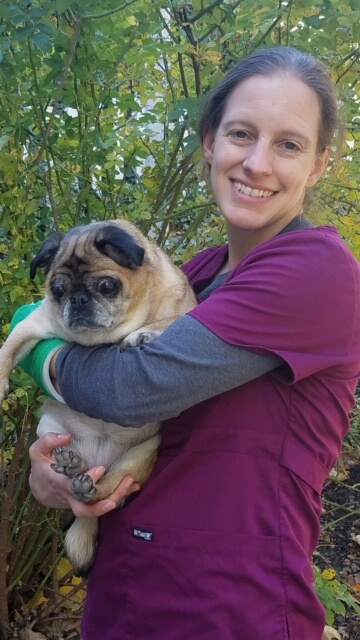 Dr. Sarah Carter
Associate Veterinarian
Before joining the JP Animal Clinic team she worked for 9 years at the MSPCA Boston Care and Adoption Center providing high-quality medical and surgical care for their shelter animals. With diverse interests in pain management, preventive medicine, and infectious diseases, she strives to provide her patients and clients with the best care and advice. She likes to snuggle with her dog, snowboard with her husband, hike with her friends, and read books with a good cup of tea in her free time.
DVM - Tufts University School of Veterinary Medicine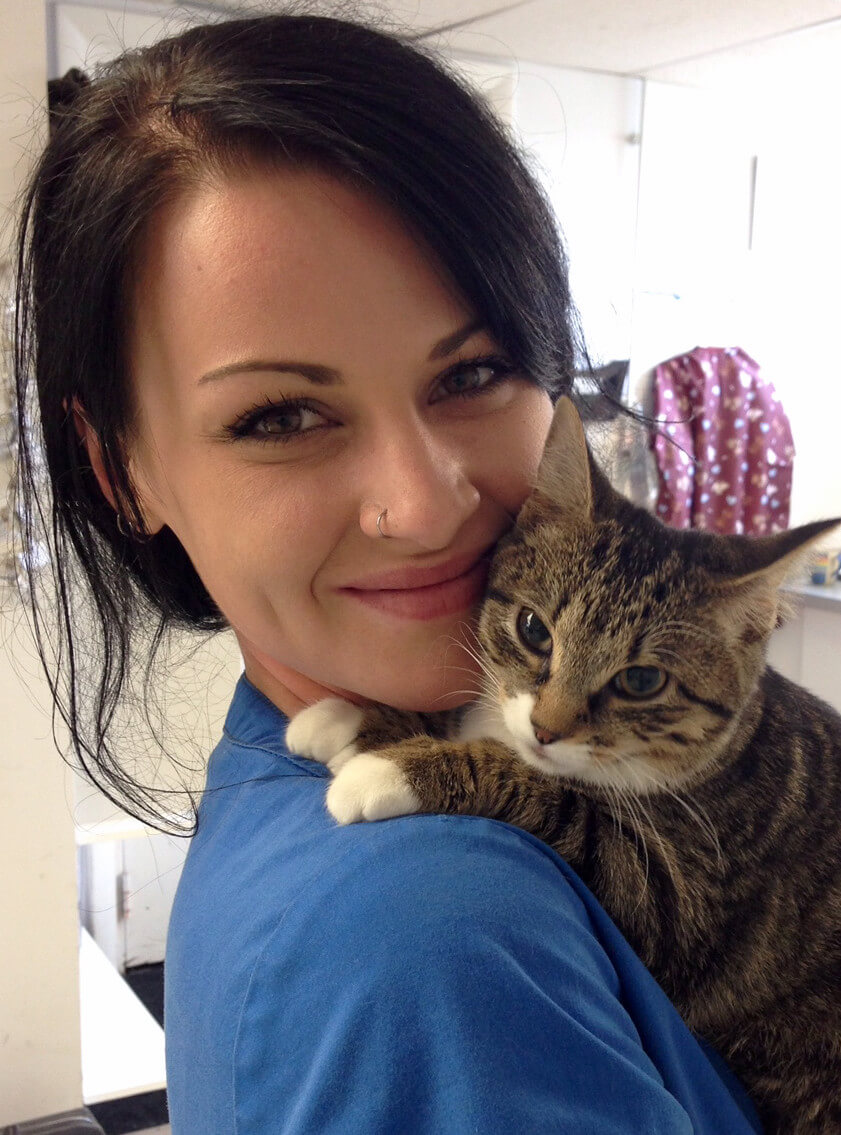 Dawn
Practice Manager / Certified Veterinary Technician
Dawn has nearly 15 years of experience in small animal medicine. Growing up in the suburbs of Boston, she developed a passion for veterinary medicine at a young age and has shared her home with many rescue critters. In her spare time, she loves cuddling with her dog, Gracie, and her two kitties, Kiki and Zoey. She also loves hiking, gardening, and reading.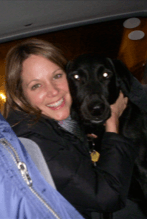 Deanna
Office Manager / Certified Veterinary Technician
Originally from New Jersey, Deanna is a graduate of Mount Ida College with a degree in Veterinary Technology. She has spent the last 20+ years dedicated to the veterinary profession.
In her spare time, she loves hiking with her 1-year-old rescue Marshall, pet sitting, running, and re-purposing old furniture.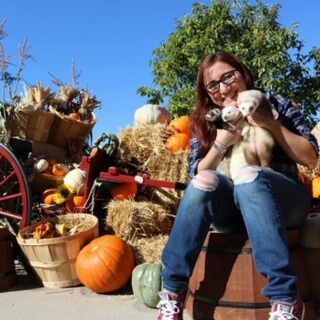 Lala
Veterinary Assistant / Receptionist
Lala joins the JPAC crew with over 4 years of volunteer experience at the MSPCA Animal Care and Adoption Center. She received her certificate as an Animal Care Specialist from North Shore Community College in 2018 and is passionate about client education and community outreach. Lala is fluent in 3 languages, loves traveling, and enjoys spending time with her friends and family.